The official NWA Report from the MWR Promotions – A look at Metro Pro Wrestling August 11th . #3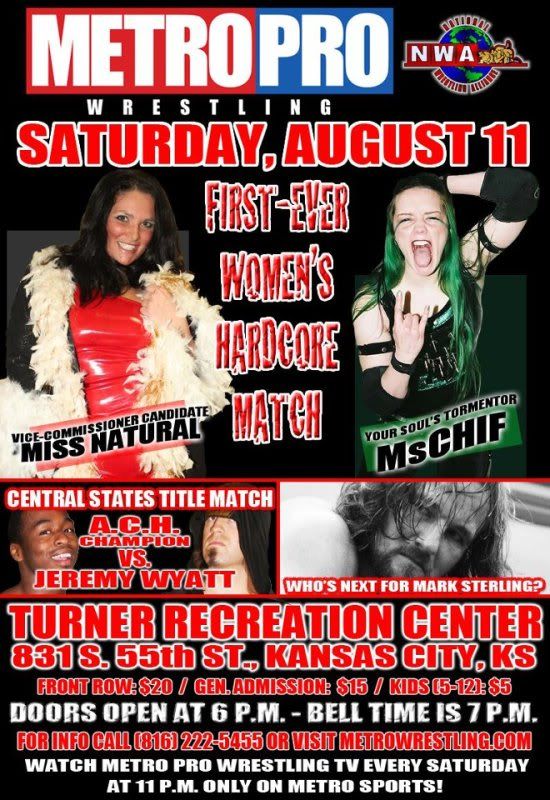 By Brian Kelley – Owner Editor of Missouri Wrestling Revival
History was made at Metro Pro Wrestling last month as Adam Pearce became a five time NWA World Champion by defeating Colt Cabana at the Turner Rec Center in front of a pumped up crowd.
With the World's champion defending his title elsewhere, fans around the country will still be able to see several of the top rising stars in the country go at it during the televised Metro Pro Wrestling show for Metro Sports TV.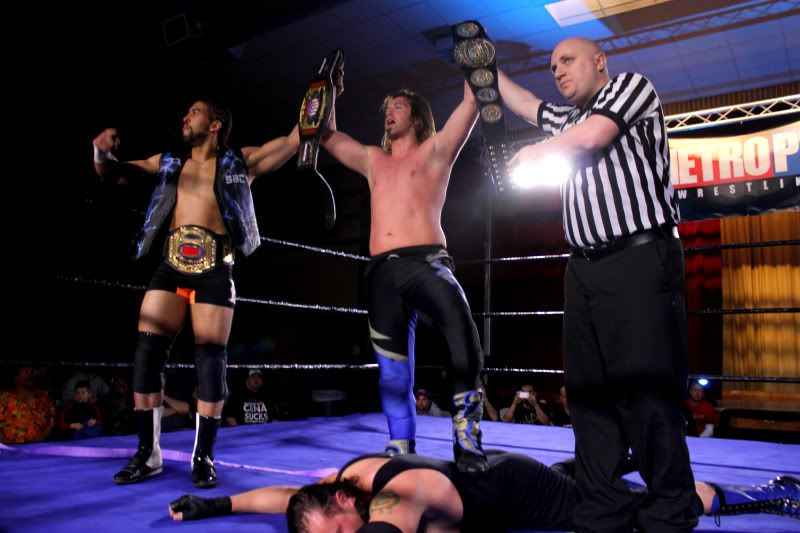 Let's start out previewing this stacked card could be the hardest choice I write about all day. So let's begin with a title that holds a special place in my heart, the NWA Central States Championship.
This match quite possible features two of the top talents in all the NWA today as the current NWA Central States Champion ACH is a multi-talented, highly innovated and electrifying wrestler who is only getting better with each match. ACH has shown that he is more than capable of going to toe to toe with "The Belt Collector" when the two met earlier this year for the belt then owned by Jeremy Wyatt.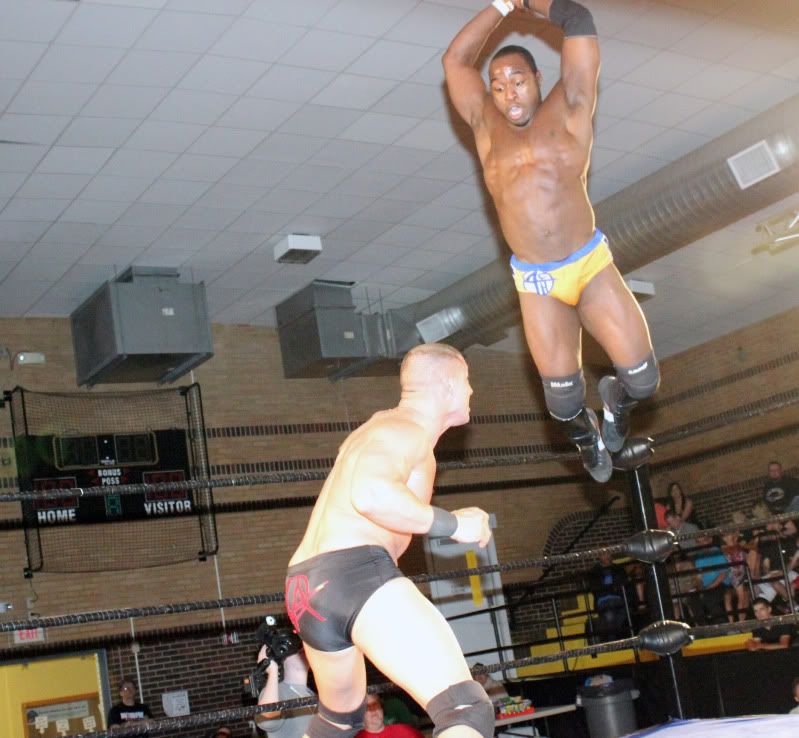 Yet, it is Wyatt who can boast that he was able to defeat ACH not once but twice in a row and even boasted that after he gave ACH a loss on March 3rd that he would have to go to the back of the line for a chance at the NWA Central States Championship.
As history would show, an unfortunate chain of events would happen as Wyatt stripped of both the Metro Pro Championship and the NWA Central States Championship due to a leg injury sustained in the main event match at All American Pro Wrestling for Edmund "Livewire" McGuire's heavyweight title .
ACH with a golden opportunity to once again capture the NWA Central States Championship defeated Tyler Cook, to enter the NWA Central States Triple Threat Match and defeat Dan Walsh and Neil Diamond Cutter on June 2, 2012.
Metro Pro Wrestling's interview extraordinaire Retro Rick caught up with the new NWA Central States Champion moments after show was over to get his thoughts on winning the NWA belt that so many greats had held around their waist….To hear Retro Rick and ACH click here.
The Metro Wrestling fans and myself was shocked to see Jeremy Wyatt not only show up at the July, 2012 show but wrestle twice. In typical form Wyatt defeated Domino Rivera then in an impressive win was able to show that he was truly back when he captured a win off former NWA Missouri Champion Davey Vega. It is of my belief that Vega is twice the wrestler he was since he held onto the Championship so a win for Wyatt against him only cemented the fact that he was back in top form.
Retro Rick was also able to catch up with Wyatt that night to pick the brain of Wyatt as he had made his comeback at the start a success . Click here to listen.
That leads us to this Saturday's huge match for the young ACH. While it has been months since he was turned away from the NWA Central States Championship at the hands of Jeremy Wyatt, huge wins at MPW capturing the NWA Central States title as well as several key wins and matches against the best around the country has his confidence at an all- time high. The ACH that Wyatt met in June is not the same man that he will meet at the Turner Rec Center.
Some have to wonder if Wyatt has come back too soon though no one I know will tell him that to his face, Wyatt does what Wyatt wants and if he is in fact able to regain the NWA Central States Championship on August he would take back ownership of one of the many championships that was taken from him earlier this year.
This match should be a wrestling clinic with two men that wrestle, fly and deliver punishing blows from anywhere in and on the mat.
Adam Pearce and Colt Cabana are the top two wrestlers in the country today, yet in the women's division it is the thought of this writer's opinion that the two top females in the country not on TV today are MsChif and Miss Natural.
The two have known each other very well as they have waged war around the country in rings in many promotions. While many fans will come to show support for MsChif as the top women wrestler in the world while capturing such prestigious belts as the NWA Worlds Women's Championship and SHIMMER title, the opinion of many is that Miss Natural feels that all those accolades rightfully belongs to her.
Miss Natural could be a Knockout or Diva with her breathtaking beauty and tantalizing smile that has men at her control, but she is much more than that. A veteran for many years, Miss Natural began her training with former Olympian Ken Patera who was trained by multi-time World Champion Vern Gagne and then made her way to the Midwest to train with 8-time NWA Worlds Champion Harley Race at the Harley Race wrestling Academy. Miss Natural has boasted being a 5-time WLW Ladies Champion (and remains the number one contender for the belt currently held by the 2011 MWR Female Wrestler of the Year Stacey O'Brien) and 3-time AWA Championship.
Miss Natural would make an appearance for SHIMMER and was about to explode on to the wrestling world in a big way before life happen when she needed to take a sabbatical from the sport to be with her family.
While she was away MsChif continued to earn the respect of promoters, fans and fellow wrestlers in the world, with Miss Natural having to sit at home to watch her number one nemesis continue to get all the accolades she felt was hers to rightfully have.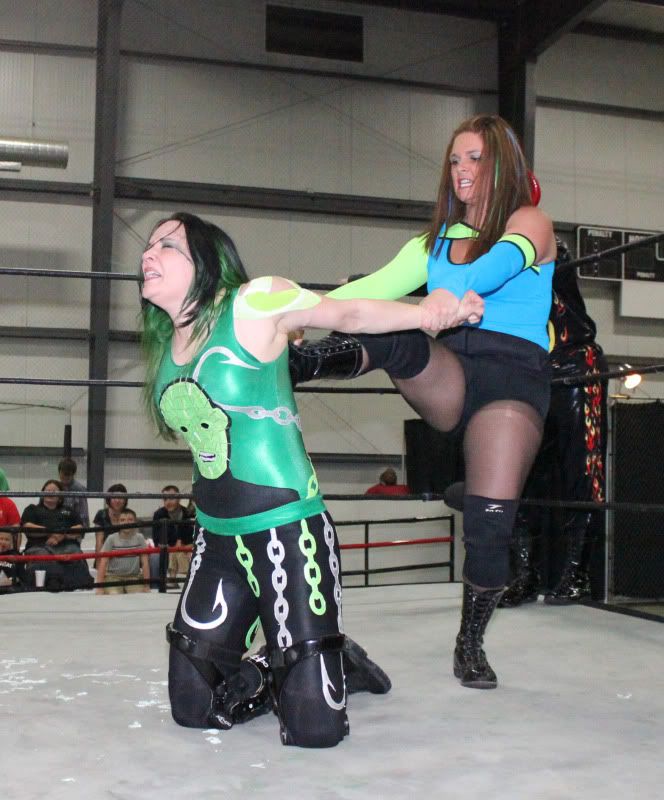 In 2012, Miss Natural is looking to prove that she is correct that she is the premier female star in the sport today. While she has been busy assisting MPW manager Steven J Girthy in his quest to become the MPW Commissioner during the 2012 election season against his rival Pete Madden.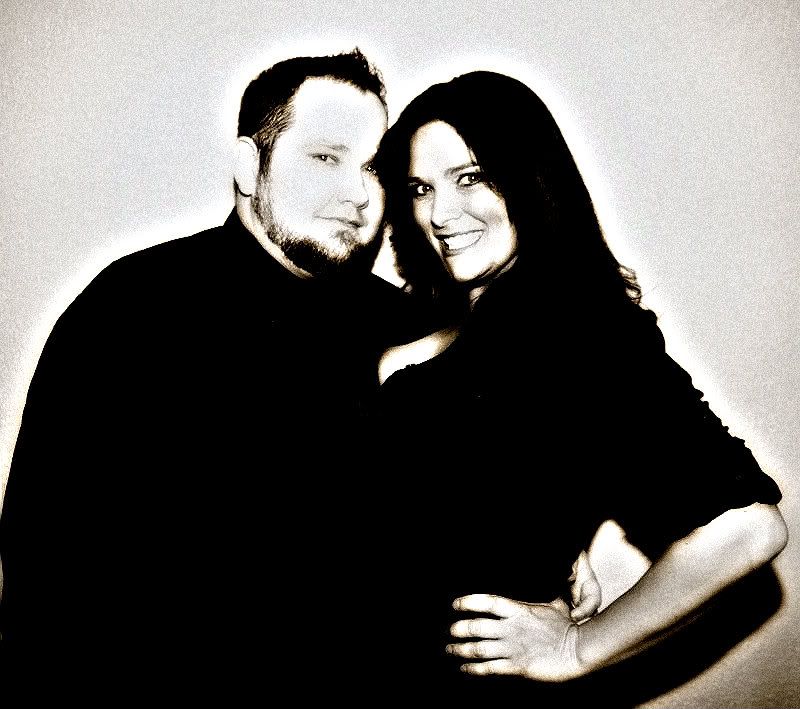 It will be a first ever MPW Hardcore women's match with MsChif representing hardcore legend Pete Madden while Miss Natural will be fighting for Steven J Girthy.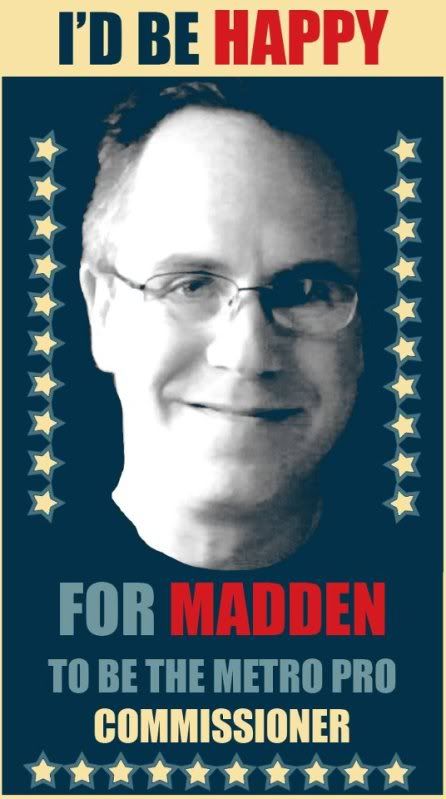 MPW fans have been thrilled and spoiled with many top women's matches on their cards in the past with the likes of Stacey O'Brien, Lucy Mendez, Santana G, Christina Von Eerie as well Miss Natural and MsChif in the past. Yet this match here should have ramifications for both of these ladies for years to come.
Also on the card NWA MPW Champion Mark Sterling will be in action after retaining the title last month against Dingo in controversial fashion when Dingo was caught with an illegal weapon that Sterling had brought into the ring.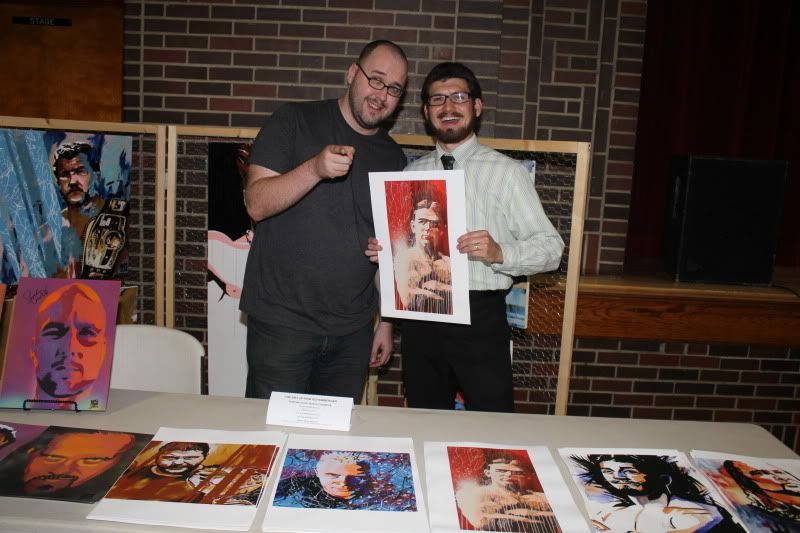 Also in attendance will be the hottest artist in wrestling today Rob Schamberger, who will have a booth showcasing his art of his quest to paint every World Champion to date such as Adam Pearce as well as artwork from the likes of current NWA Metro Pro Wrestling stars Jeremy Wyatt, Bull Schmitt, and Ryan Drago just to name a few.
This and much more from your reigning 2011 MWR Promotion of the year Metro Pro Wrestling this Saturday night. If you are in the area you do not want to miss it.
More matches to be announced soon!
Metro Pro Wrestling on Facebook: http://www.facebook.com/MetroProKC
Metro Pro Wrestling on Twitter: http://www.twitter.com/KCMetroPro
Check out Metro Pro Photos on Facebook: Metro Pro Wrestling Photos
Metro Pro Wrestling airs every Saturday night on Time Warner Cable's Metro Sports at 11 p.m. The show replays several times during the week! Check local listings for details.
Time Warner Cable's Metro Sports is a regional 24-hour sports network, and Metro Sports is the ONLY place you can see Metro Pro Wrestling! Catch us on:
• Time Warner Cable Kansas City Metro Sports SD Channel 30 or 310
• Time Warner Cable Nebraska • Comcast Cable Channel 44 & 258
• Knology of KS Cable – Lawrence 37
• Metro Sports 2 on Time Warner Cable Kansas City Channel 311
• Time Warner Cable Metro Sports HD on Channel 1310
Turner Rec Center is located at 831 S. 55th St, Kansas City, KS.
For more information, call Metro Pro at (816) 222-5455.