The NWA National Champion Kahagas is outraged that he is not in the vacated NWA World tournament this Friday!!
Photos and posters courtesy of Kahagas's facebook page.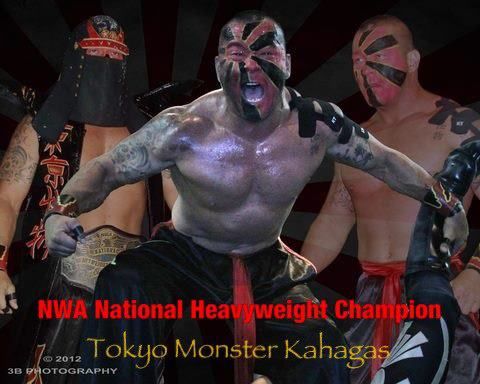 In less than three days the NWA have set the wheels in motion to decide just who is the next NWA World Heavyweight Champion in Clayton, NJ at the Clayton High School for NWA DAWG (Dangerous Adrenaline Wrestling Gladiators).
Some of the very best young lions will be in action that night including former NWA National Champion Chance Prophet, who currently holds the NWA Ring Warriors Bahamas Championship, Damien Wayne the  current NWA DAWG Champion, the NWA Smoky Mountain Champion, Jason "The Gift" Kincaid and rising star The "Greek God" Papadon ranked 223 in this year's annual PWI 500.
One common denominator between yesterday's NWA and today's board of directors is the fear of the man known as the Tokyo Monster, Kahagas. Just a little over a year ago during a tournament to crown a new NWA Junior Champion the board look the other way as Kahagas sent word to anyone that would listen that he wanted to be involved in that tournament.
In that tournament Kevin Dougles would go on to defeat Chase Owens in Charlotte, NC on October 7th,2011. Meanwhile The NWA would offer up Chance Prophet to Kahagas with the thought that the 13 month reigning NWA National Champion Prophet would be able to shut him at NWA Battle of the Belts on MARCH 29,2012 for NWA Ring Warriors.
When the smoke cleared Kahagas was not only standing but holding the belt up high for the NWA to see as Prphet laid battered and beaten . Since that time Prophet , Kevin Dougles and even the last NWA World Champion Adam Pearce have all been defeated by Kahagas as he has toured the country defending the belts from Woonsocket, Rhode Island , Nassau, Bahama, Ft. Lauderdale FL, Kansas City, KS and Dallas ,Texas to name just a few.
The rich history of the NWA National title should not be dismissed as men like Jack Brisco, Masked Superstar, Wahoo McDaniel and Dusty Rhodes have all worn the title. In fact, Kahagas has faced 35 former NWA World,  Tag or  NWA Junior Champions in the past including Dusty Rhodes, Adam Pearce, Blue Demon, Jason Rumble, Hector Guerrero, the Headbangers and many more.
So that leads with the question and anger from the mind of pro wrestling's fiercest striker Kahagas.
"Why is he not invited to the Wrath of Champions to get his hands on the coveted title?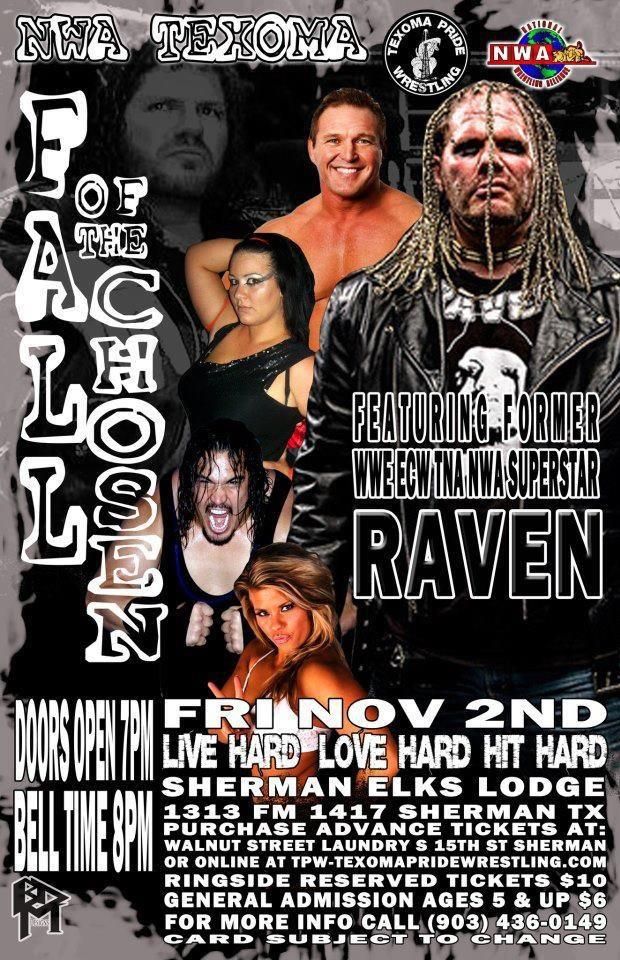 Is NWA DAWG running and hiding while having the Tokyo Monster defend his belt in Texas on back to back nights against some poor soul who does not know what he has gotten himself into?
Always beware of the Tokyo Monster!