NWA World Junior Heavyweight Champion for a year: Kevin Douglas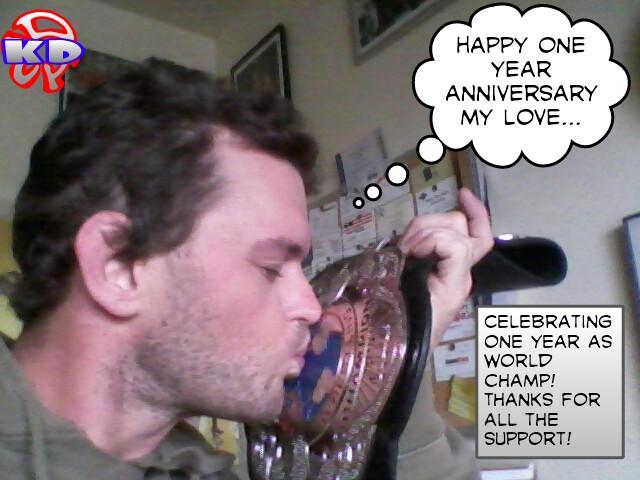 It was September 21st when I wrote about who would be the next NWA World Junior Heavyweight Champion.  The show would be called Revival… as in reviving the legacy of a championship belt that was unceremoniously abandon.  Kevin Douglas would be joined by the likes of Scorpio Sky, Chase Owens, Chris Taylor, Alex Payne, Mike Posey and Steven Walters to try to restore some credibility to a championship that was in definite need of some.
Outlasting his opponents, defending the title on television in Los Angeles, taking the championship from Coast to Coast and with over over 28 defenses under his belt, the NWA World Junior Heavyweight Champion celebrates an entire year as World Champion.
However, we are only six days removed from the big show down between Douglas and Owens.  Perhaps Douglas' chief rival, Chase Owens has been in hot pursuit of the champion and has proclaimed if he doesn't defeat "The Modern Day Hero" this weekend, he'll no longer compete in his home promotion, NWA Smoky Mountain.
Everyone at Alliance-Wrestling.com would like to congratulate the Champion on his year long reign.