NWA World Champion, Blue Demon Jr. in ESPN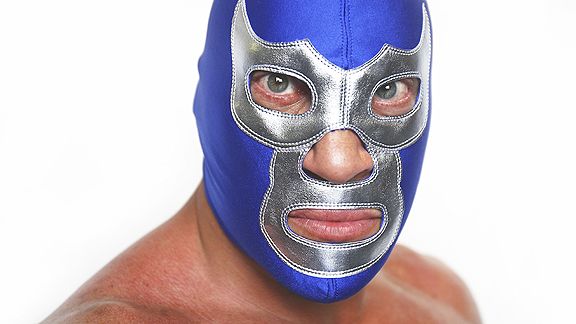 Since I took on the continuation of the legacy my dad forged, I've known that a lot of people say wrestling isn't a sport, and I respect everyone's opinions — those of the true expert and those of they who think they know.

It's obvious that the less knowledgeable always will say, when the wrestling is real and there is a maneuver and maneuver-breaker on the canvas, that that is not real wrestling. They want to see high-flying moves. They want to see blood. But that's not the essence of wrestling.

They think the sport is aerial. That's a joke. Well, I consider wrestling to be like a circus, stunts, theater and a sport.

It's a circus because it originates from the Roman circus. It's theater because it involves masked characters. The Greeks did it that way, and to this day, you still see a happy mask and a sad one. Even more, it represents the good and the bad, black and white, cold and hot. It represents the daily fight of the good versus the bad, and it's a sport in which you have to cultivate yourself physically and mentally in order to sustain the physical wear and tear in a match. It isn't just stepping into the ring and jumping around. You have to learn how to wrestle in different styles: freestyle, Greco-Roman, submission and professionally.
The article is Blue Demon Jr. talking about his father for Hispanic Heritage Month. Blue Demon Jr. talks about his father, getting into wrestling, the shape of Mexican Wrestling today, and his community out reach in his home country. Check out the article by
clicking here.