NWA Florida sends two of its finest to ZERO1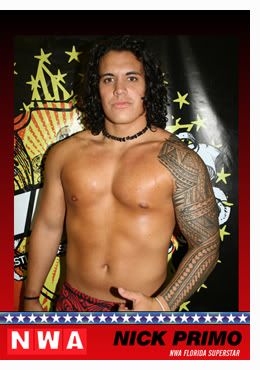 NWA Florida's own Craig Classic, the current reigning and defending NWA World's Junior Heavyweight Champion boarded a plane this morning to wrestle in Japan. Classic will take on Munenori Sawa on March 6, 2011 in Tokyo, JPN at Zero-1's 10th Anniversary show at Tokyo's Ryogoku Gokugikan. We wish Craig Classic the best of luck and a safe return home.
Also in Japan for this spectacular show is another NWA FL homegrown talent in Nick Primo. Primo, who is the son of former WCW Cruiserweight Champion – Prince Iaukea, is training diligently at the Zero-1 dojo. Reports that have come back state that Primo is doing very well and has turned many heads since his training has started. We expect very big things from Nick Primo in the future and also wish him the best of luck and of course a safe return to the states.