New Japan wrestler to face NWA North American Champion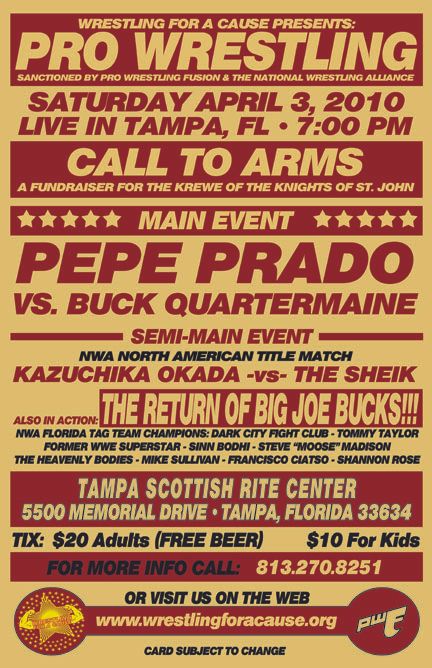 Okada had been making an impact in Fusion Pro Wrestling, since his learning excursion to the United States from New Japan Pro Wrestling. The only NWA Triple Crown Holder will have his hands full with the young Okada. But after the Sheik defends his North American Championship, waiting in the wings is Tommy Taylor. Taylor,
who spoke to Alliance-Wrestling Radio
, referred to the Sheik as a Wanker! And although Taylor faces Steve Madison, Taylor is looking for any opportunity to give the Sheik some retribution, at any cost. Wrestling for a Cause could become very dangerous for the Sheik.