MWR- Alliance Wrestling's quick hits with the NWA MIDSOUTH Champion Bull Bronson.
Brian Kelley –Owner and Editor of Missouri Wrestling Revival spoke to the powerful Bull Bronson. Bronson is the NWA MIDSOUTH Champion and has hopes of moving on up to take on the NWA World Champion Adam Pearce. For more info on Missouri Wrestling Revival.com click here.
Brian Kelley – 1) Bull you are a huge man that can dominate even the toughest competition, just how big are you and where did you get your training?
Bull Bronson – I'm a 6 foot 4 375 lbs. beast of a man. I started training in 2002 with Homicidal Steven Davis, Axe Allwardt, and Edmund McGuire in Marion IL. I trained there for over a year and had gotten a few matches under my belt but, as fate would have it I ended up having my first kid and took a 2 year break in order to learn to raise a kid. I returned to the ring in 2005 and have been busting heads in smaller companies in southern Illinois ever since.
Brian Kelley -2) MWR fans know you as the man who has created havoc at All American Pro Wrestling with matches against fan favorite Justice. Who did you defeat for your NWA MIDSOUTH title and any memories of the match?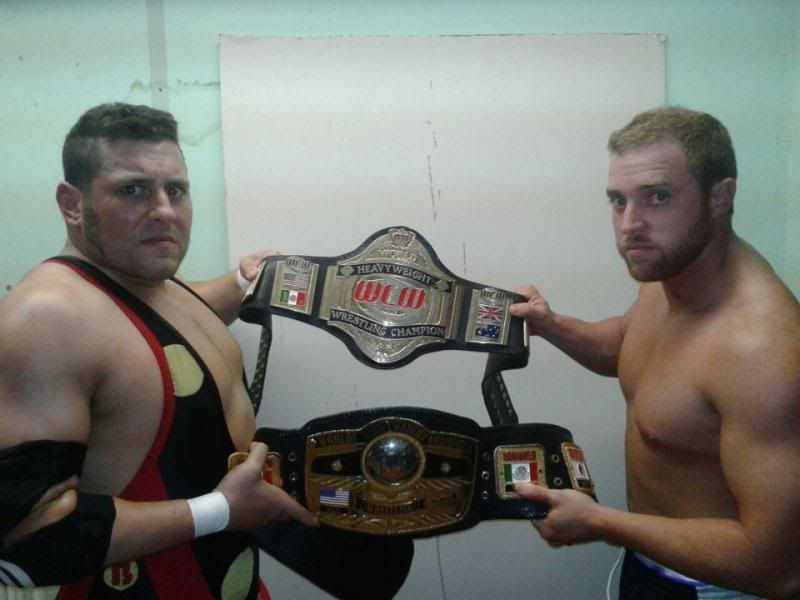 Bull Bronson -My match for the Midsouth title was amazing. I wrestled "Trendsetter" Jon Michael in the semi-main event (main event was then NWA World Champion Colt Cabana vs. Harley Race's WLW Jason Jones in a title vs. title match). I know I was nervous going into this match. Jon Michael is a tough guy who is well known throughout the south. It was a hard fought battle. But what I remember the most is the overwhelming response we got from the fans in the building that night. Now I'm % 100 heels but the crowd down south likes big bad ass brawlers. Jon Michael is as baby face as they come but the crowd was split with their reaction half of them wanted me to beat him to death and the other half hoped I had a heart attack in the ring. It was insane. Not to toot my own horn but I know we didn't make it easy for Cabana and Jones to follow us.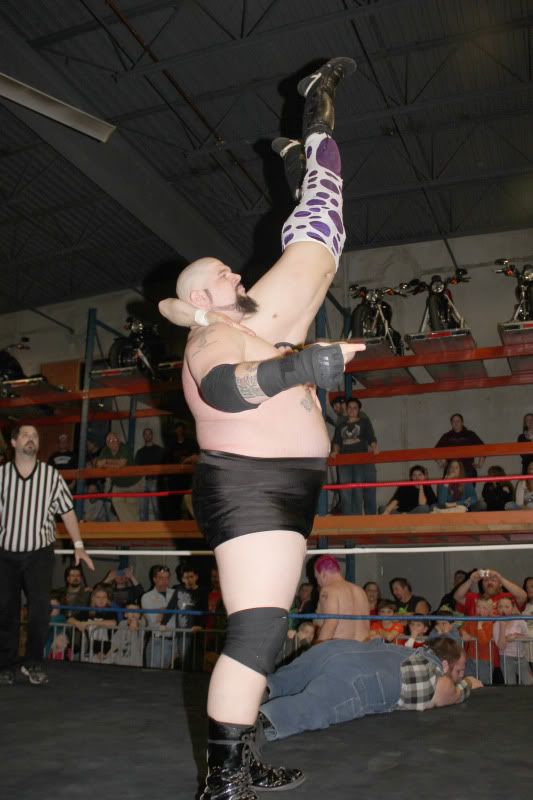 Brian Kelley 3) What past NWA Superstars do you feel like you most take after in your approach in the ring?
Bull Bronson – I would say guys like Bruiser Brody or Dan Severn. Real tough guys. Guys that made you think they were gonna rip someone's head off. Even someone like The Sheik who didn't give a damn about the rules just there for a fight. That's what I'm about I'm not just some punk doing flips worrying about how I look. I'm a legit tough guy I've been fighting since I can remember. And I was always told there is no such thing as a fair fight.
Brian Kelley 4) What promotions can fans see you defend your title?

Bull Bronson – As of right now I have only defended the title in Union City TN at NWA Warriors of Wrestling. But my fans can catch me at All American Pro Wrestling in Marion IL, Chaos Pro Wrestling in Metropolis IL, Stricktly Nsane Pro in Carmi IL. I'm trying to make it to as many other promotions as possible in the future.
Brian Kelley 5) Fans at Alliance-wrestling and MWR has seen the video where up and comer Heath Hatton challenged the new NWA World Champion Adam Pearce. We had heard rumblings from many in the locker room that you took offense to the very popular Hatton believing that he should get a shot for the title. Some say that with you being undefeated at AAPW as well as being the NWA MIDSOUTH Champion that you are not happy. Any comments too the AAPW promoters and the NWA fans on this matter?
Bull Bronson –Your damn right I'm not happy. Heath Hatton is one of the guys I was talking about when I said they are more worried about how they look then actually fighting. I know he's been on the WWE PPV and thinks he's ready for a chance at the NWA title, but really he's a nobody. He hasn't proven anything by getting squashed on PPV. If anything it proved that he can't handle being in a ring with a real man. I'm about sick and tired of these little greased up gym rats thinking because they can do a push-up they deserve some kind of shot. I'm undefeated everywhere I go. I'm the NWA Midsouth Heavyweight Champion. I'm the BADDEST man from Memphis to Chicago. If anyone from AAPW deserves a shot at Adam Pearce and the NWA World title its Big Bull Bronson!!!!
On Sept. 22, AAPW will welcome a special guest to its "Collision" taping, as reigning NWA World Heavyweight Champion Adam Pearce will be in attendance.
AAPW star Heath Hatton has laid out a challenge to Pearce to put his title on the line. If Pearce defeats Colt Cabana and retains the title on Aug. 18, will he accept Hatton's challenge? Only time will tell.