Former NWA World Champion Steve Corino wants his favor returned, Challenging Current NWA World Heavyweight Champion Tokyo Monster Kahagas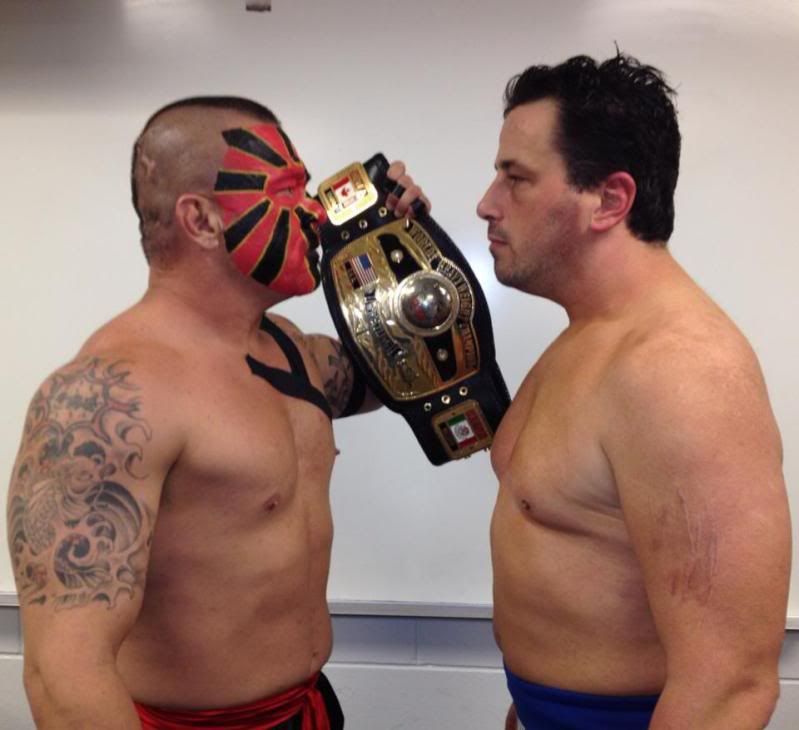 The NWA Champion Kahagas finds himself looking at his toughest competitor to date as a former supporter has stepped up to the plate to let him know that he wanted a chance to regain the NWA Championship of the World.
You saw it here first, back in January when the former NWA and ECW World Champion "The King of Old School" Steve Corino who is always one step ahead of the competition in and out of the ring. When Corino  heard that NWA World Champion Adam Pearce had sent out an open invitation for any wrestler to receive a NWA World title shot in Glen Carbon, Illinois on April the 6th at the Sports Academy for NWA Dynamo Wrestling he knew the importance of the matter.
Knowing that a man that he respected, Kahagas has been very vocal and persistent in having an opportunity to challenge for the World title, he rushed to let "The Tokyo Monster" know that he had Peace's signature on the dotted line, all Kahagas had to do was sign.
Let's see this historic moment in NWA Wrestling.
<iframe width="420″ height="315″ src="http://www.youtube.com/embed/Jv4zYfb5TNE" frameborder="0″ allowfullscreen></iframe>
Pearce who is one of the greatest NWA Champions of all time  would be able to retain the title on that night, but the Tokyo Monster continued to be focused on winning the belt. With the title vacated a tournament was set up to crown a new Champion. Though he was not originally announced to be in the tournament, Kahagas was a surprise entry to make it history.  now the hunted has become the hunted.
Steve Corino would send his thoughts on the new Champion at his website World Of Corino with his first edition of MY 2 CENTS . Lets take a look at the 2-time former Worlds Champion had to say about Kahagas
I was surprised when my buddy texted me and told me that he won the title. Kahagas is a legit guy and will be good for the NWA title. He gets around and is a no nonsense type wrestler when it comes to business like Pearce and Cabana. He is a great choice.- Steve Corino
Now the hunter has become the hunted!
<iframe width="560″ height="315″ src="http://www.youtube.com/embed/oMZG5_jQ4cA" frameborder="0″ allowfullscreen></iframe>