Former NWA World Champion Dan Severn to hold seminar at SoCal Pro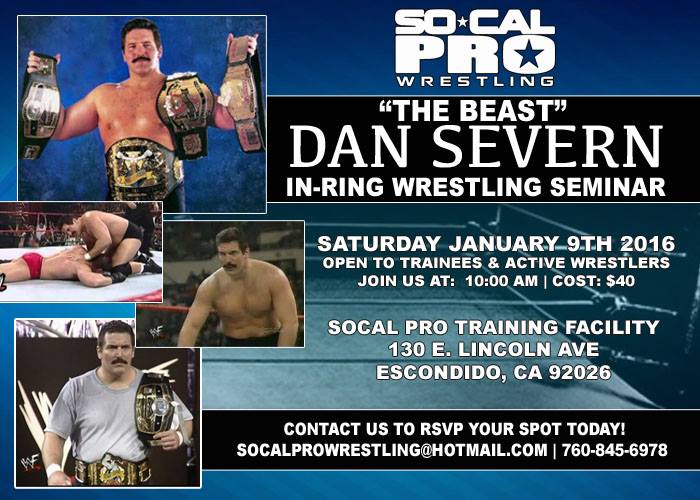 Former NWA associate SoCal Pro Wrestling will be hosting an in-ring training seminar with former NWA World's Heavyweight Champion and UFC Hall of Famer Dan "The Beast" Severn. Training will be held at the SoCal Pro Wrestling Training facility in Escondido beginning at 10:00am. This seminar is open to all trainees and active pro wrestlers. You must RSVP to this event, call at (760) 845-6978 and socalprowrestling@hotmail.com. SoCal Pro Wrestling while a member of the NWA hosted a total of 8 NWA World Heavyweight Championship Matches.
SoCal Pro will also be holding a live event later in the day New Years Retribution in Oceanside which will have a Main Event in a Loser Leaves Town Match between Joe Gamble and Ju Dizz.