Cassandro to appear for TNA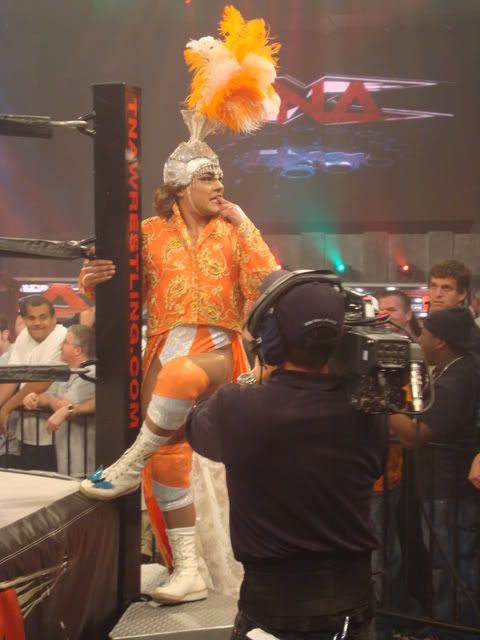 Lucha Libre exotico Cassandro, appeared in the Impact Zone this week for the television tapings that are to air on Feb. 5th. Debuting under the name Satanico Del Exotico taped a match for TNA's Xplosion show. Cassandro is a former UWA Light Heavyweight Champion. Cassandro is somewhat of a free-lance wrestler in Mexico and has wrestled for Lucha Va Voom, Chikara, and NWA Pro Wrestling.
Cassandro wrestled a few matches for the NWA Showcase 2008 season, defeating Cobra II and going a time limit draw with NWA Jr. Heavyweight Champion Mike Quackenbush. Cassandro had also previously wrestled for the NWA Showcase Arena shows in 2006-2007.