And your NEW Worlds Heavyweight Champion!!!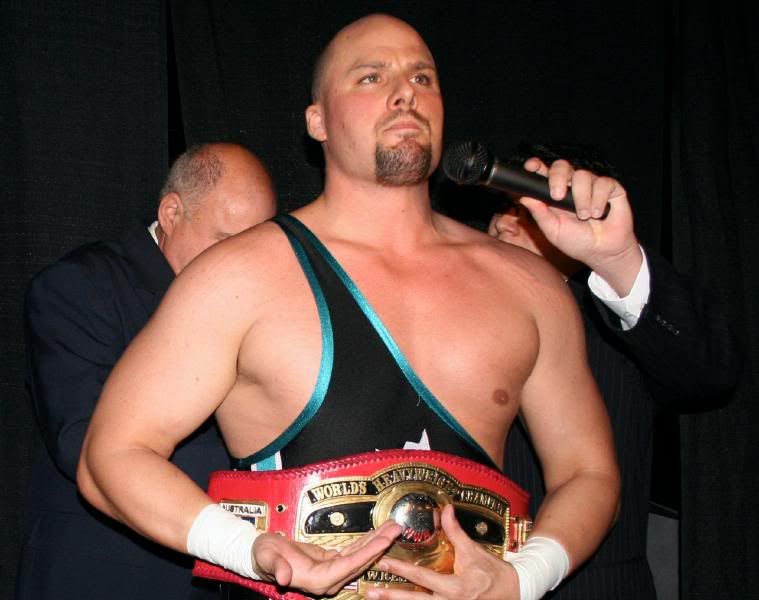 On Saturday September 20th at the Ring of Honor Pay Per View, "Glory By Honor" Adam Pearce defeated Brent Albright to regain the legendary 10lbs. of gold. Adam locked Brent in the Crowbar and forced the submission. This marks the second time the title has changed hands in Ring of Honor. This also marks the second time that Adam Pearce has worn the NWA Worlds Heavyweight Championship.
:::I stand corrected:::
Alliance reader
WhatInTheH
informed that I mistakenly posted that the NWA Worlds Title match took place on the Ring of Honor pay per view, "Glory By Honor." The Pay Per View was taped the night before.