Alliance-Wrestling Radio goes live on 02-06 at 1:00pm EST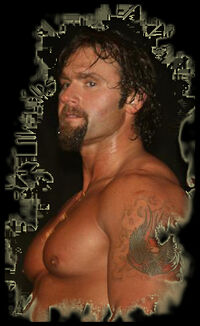 World's Heavyweight Champion is the destiny that The Universal Soldier Phil Shatter hopes to achieve. February 14th will mark the most prolific match in Shatter's career as he takes on former 2X World Champion Adam Pearce and puts his over 1 Year reign as National Heavyweight Champion on the line. The winner of this match will surely take one step further into challenge Blue Demon Jr. for the "Legendary 10lbs. of Gold." But before Shatter faces his destiny, courtesy of NWA Wrestling New Beginnings, he will be joining Alliance-Wrestling Radio to talk the ups and downs of wrestling, his lengthy reign, where he's wrestled today and where he hopes to wrestle tomorrow. We'll be running down the NWA Top Ten, the implications of a new North American Champion, and taking your calls.
Come listen to the show at
http://www.blogtalkradio.com/alliance-wrestling
Call in Info (646) 478-3019
About: www.alliance-wrestling.com, founded in 2007, Alliance-Wrestling.com has become the premier source of information about the National Wrestling Alliance. Alliance-Wrestling reports all the entirety of the NWA in the United States, Canada, United Kingdom, Mexico, France, Japan, and Korea. The Alliance-Wrestling reports news, rumors, live event results, up-coming event information, interviews, and videos. Alliance-Wrestling Radio is the official pod cast of Alliance-Wrestling.com that encompasses in a bi-weekly format of what's hot in the NWA.