About DKM
DKM became a wrestling fan 1981 when his family first got cable and he found Georgia Championship Wrestling on TBS. Two years later when they moved to Texas he became a hardcore fan of World Class and was one of the then recording setting crowd to see Kerry Von Erich win the NWA World Heavyweight title. A regular on The Alliance Guys Podcast DKM has continued to be a fan of the NWA.
Author Archive | DKM
Talk about wrestling topics of today or the past. http://alliance-wrestling.freeforums.net/
NWA Southeastern NWA Georgia Wrestling Extreme NWA Combat Sport Wrestling NWA Florida Wrestling Alliance NWA Syndicate Pro Wrestling Presents:
Mustang Mike Surprised the nation by defeating Greg Anthony in a cage match for the NWA National Heavyweight Championship. This Saturday night will Greg Anthony get redemption in the rematch?
There have been battling for years all across the southern US.  Now they clash again for the NWA World Junior Heavyweight Championship as Steve Anthony defends against John Saxon at Proving Grounds NWA Combat Sport Wrestling Presents Proving Grounds American Legion Post 33 1104 Intendencia St Pensacola, FL July 9, 2016
Summer Bash 2016 Friday, June 24 Elizabethton, TN @ Evolution Sports Gym – Wild Bill defeated Onslaught – The Hardliners defeated Air America and The White Trash Millionaires in a Triple Threat Tag Team Match – NWA Smoky Mountain TV Champion Axton Ray defeated NWA Mountain Empire Champion Vince Brent in a Non-Title Match – [...]
Wrong hood, wrong dogg, Rob Conway, Da hunt is ALWAYS on!
NWAOnDemand.com Releases More Historical Footage! Quickly becoming the source for vintage historic matches, NWAOnDemand.com has done it again releasing footage of what is believed to be the only DUSTY RHODES – BRUISER BRODY singles match in existence! The footage from Houston consists of 17-plus minutes of amazing action from August 11, 1978. This is what [...]
J Dane Laymon & Raymond Rowe have led anti-bullying and anti-drug campaigns throughout Ohio, Tennessee and Texas. Reaching out and encouraging young people is their passion. Through sponsors and donations, there is no charge for Walk the Path to come to your school or organization. Our reward program includes tickets to family friendly Pro Wrestling [...]
See Kerry Tillery's About Austin video and her trip to Pro Wrestling TeXas
The Alliance Guys Podcast
Wrestling On-Line
NECW TV Episode 31 – Chris Escobar vs Damien Wayne
Advert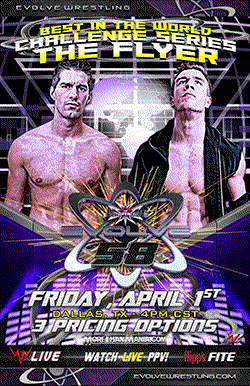 Subscribe / Connect
Subscribe to our e-mail newsletter to receive updates.
Archives